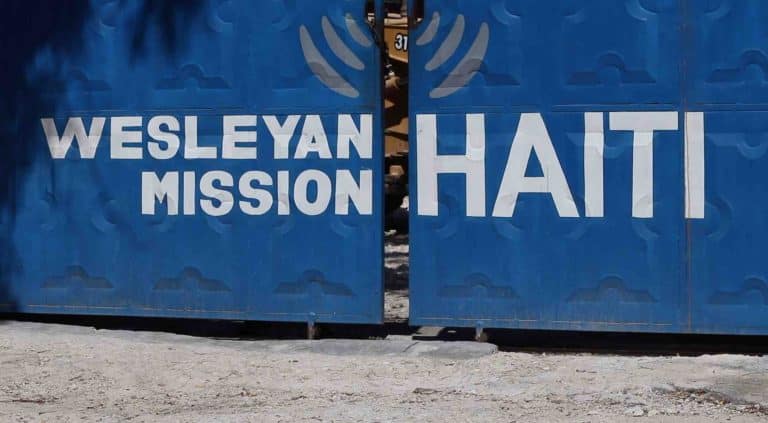 Friends, this is a letter I received from Greg Edmonds, who is the director at Wesleyan Scheduling in Haiti. We've never officially met, but have become what I feel are friends through our attempts to travel to Haiti over the past 4-5 years. It has been an incredible challenge, to which we have not been able to go for various reasons. At the end of the letter is a place for you to respond if you are so inclined. Lifespring Church is responding to this outreach as it is a critical Kingdom of God Outpost and they are in need of more than our prayer support. This particular need is for provision, to survive the onslaught that the evil one has thrown not only at our Wesleyan brothers and sisters, but the entire nation! We are grateful to be able to respond due to the generosity of the congregation here at Lifespring. I am not at liberty to share the amount we plan to respond with, but stay tuned as we will share that at a later date. I can say that from our Christmas Eve offering, we were able to send $6,000.00 to the Wesleyan Nursing School on LaGonave! Praise the Lord! If you have any questions, you can contact me right here, or through the church! Blessings and Pray for Haiti!
Good morning, Haiti partners,
"Is this rock bottom?" "How can things get any worse?" "How are people surviving?" The Haiti Missionary team has asked those questions dozens of times over the last 4 years. Sadly, we often get answers we do not want to hear. Rock bottom does go lower, things can and often do get worse, and I honestly cannot tell you how our Haitian friends are surviving. One of the most chilling news articles I have ever read included the phrase, "gangs rule by rape." It went on to tell the story of a gang storming a town that each of you have driven through on your way to Ortlip to catch the boat. Men and boys were beaten and killed. Homes were burned. And women and girls were raped. Haiti is broken and shows no signs of coming back from this. Other nations talk of coming to help but no country wants to take the lead. So they send more money and armored cars to assist the depleted, outmanned, and out-gunned Haitian police force. They sanction gang leaders and crooked politicians. The world leaders make token gestures but nothing changes in Haiti…for the better that is. Please understand that I am not trying to be pessimistic. A long time ago I learned in Haiti it is best to be realistic. Regarding Global Partners and our missionary team to Haiti…GP recently extended a travel ban on missionaries going to Haiti. It was set to expire at the end of March, but was extended through June. The events at the airport yesterday (January 27th) only further reinforced GP's decision. Here is a brief update on all that we know…
The Haiti Wesleyan Church just celebrated the 80th Anniversary of the Wesleyan Church ministering in Haiti. Many of us joined church leaders on a Zoom call to share, celebrate, and pray together. They reported that 5 churches have been greatly affected by the current gang violence that is continuing to spread throughout Port-au-Prince and into the countryside.
Things are fairly quiet on La Gonave. Robin Churchill recently returned to the island for a short visit. Several of the WISH employees told him to be very careful because the island "is not the same place" it was before.
Cory, Kris, and Fritz Thede are currently serving in Zambia while they are not allowed to travel to Haiti. Their agricultural development work with the church in Zambia and the local Bible College is already having a large impact. They continue the work in Haiti through constant contact with the workers that they have trained over the years.
Janice Cotrone continues to lead the Haiti Wesleyan School of Nursing that is located on the mission station there on La Gonave. The school is doing well and has been recognized in Haiti as a leader in students who have passed the National Boards for nursing. Graduates are making a difference throughout the country!! Leading from another country is difficult but Janice maintains daily contact with her two primary people on the ground in Haiti.
Bob and Marcia Vermaire are currently serving in the Wesleyan Hospital in Sierra Leone. Encouraging reports are being shared about their ministry and training with local doctors, nurses, and hospital administrative personnel. The community health doctors who are sent to the hospital as part of their training are benefiting greatly from the teaching. Marcia's ministry of love and compassion is touching many lives not only in the hospital but throughout the community and surrounding areas. They are constantly in contact with the hospital in Haiti and are still very actively involved in the ministry there…only from a lot further distance than they would like.
Daniel Stanley continues to oversee the finances and daily operation of the Wesleyan Mission. He is in daily communication with compound leaders on the ground in Haiti (La Gonave and Ortlip). He is currently in Nicaragua helping with one of our Haiti short-term mission teams that asked him to accompany them on their trip to minister in Nicaragua.
Nancy Lanni remains eager to return to Haiti to continue teaching at the School of Nursing. She continues her ministry with the church and school in Bwa Chandel even when not able to travel to Haiti.
Don Werkheiser continues Partnership Development while we wait on Haiti to open back up. There are some conversations at GP about other opportunities for him to serve short-term in this time of waiting. Don is ready to go and serve!!
Finally, I want to ask you to do two things…
PRAY – Pray for God to intervene in Haiti and for peace to be restored. Pray for the churches in Haiti to reach beyond their walls during this dark time. Pray for the missionaries who all long to be present in Haiti alongside our brothers and sisters there. Pray for the La Gonave Hospital, the School of Nursing, the Delice farm, and the employees of the mission. Pray for Judain's safety as his house is in one of the "hot" areas for gang activity. He observed over his wall a neighbor being kidnapped. He has been held up at gunpoint and knifepoint on more than one occasion.
GIVE – we have continued to pay our mission employees (Ortlip, La Gonave, and Judain in Port) through this entire time of unrest. We have depleted our funds and then some!! The mission said from early on in this that we do not want to abandon our employees in this time of violence, food shortage, and unprecedented price increase for staple foods. The generosity of donors has helped with this, but we cannot continue. We are talking about ways to get the mission sustainable without mission teams, but we are not there yet. We need to raise the salary for our employees likely through the end of 2023. Will you help us? We have already found some of our employees employment with other missions and we plan to cut back a bit more in the next few months by doing the same thing with several more employees. Our goal to get us through 2023 is to raise $36,000. This will help cover the cost of salaries and various other expenses that the mission is required to pay annually.
To give to the Mission follow the link below…
https://twchub.force.com/donorportal/s/fund/a1s3t000005PE94AAG/haiti-auxiliary-ministry
Click on the link to "GIVE NOW" or see the instructions for giving by check. Recurring monthly payments can also be set up.
To give to the School of Nursing follow the link below…
https://twchub.force.com/donorportal/s/fund/a1s3t000005PE30AAG/wesleyan-university-of-haiti-school-of-nursing-studies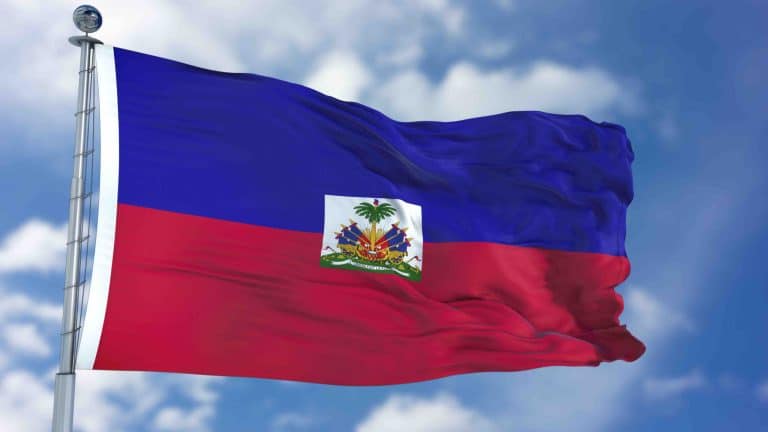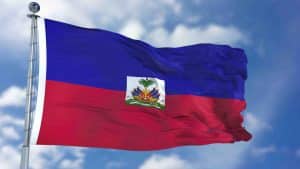 Latest posts by Steve Mathews
(see all)